Puerto Rico, Public Colleges and Universities
Please note that your search results page will have ads ABOVE the actual search results. Those are not from the site, but may be of interest, since Google targets the ads to your particular search.
Puerto Rico is an American Territory. We list both public and Private Universities located on the island.
For lists of colleges at other U.S. Territories, go to American Territories: Colleges and Universities
---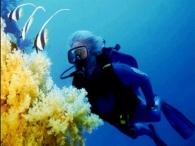 OCEAN SPORTS STORE: buy SCUBA, Snorkel, Surf, Kayak, Windsurf, All Boards
-------------------------------------------------------------------
---
Public Universities
Conservatory of Music of Puerto Rico(In Spanish) Facultad de Derecho Eugenio Maria de Hostos
University of Puerto Rico University of Puerto Rico, Medical Sciences Campus University of Puerto Rico at Aguadilla University of Puerto Rico at Arecibo University of Puerto Rico at Bayamón University of Puerto Rico at Carolina University of Puerto Rico at Cayey University of Puerto Rico at Humacao
University of Puerto Rico at Mayagüez University of Puerto Rico, Río Piedras Campus University of Puerto Rico at Utuado
College Links
Apply Here:Admission Pages for all U.S. Colleges and Universities Colleges in Other American Territories: Amer. Samoa,Guam, Mariana, U.S. Virgin Islands

Top of Puerto Rico Colleges and Universities