Search Google
Online Degrees, Distance Learning
Online Degrees
Online Education is the fastest growing segment of our college populations. About 35% of all college students are enroled in online classes. Online Degree Programs have an Online degree as a goal, whereas Distance Learning can mean any sort of education not done in a classroom or in a traditional college setting.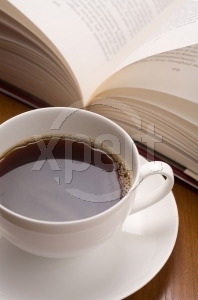 Distance Learning, and online degrees programs can include degree programs, children's online classes or games, employee training, proficiency classes, technical training, language classes, online financial management classes, or any other sort of long-distance learning.
Here you can find colleges that provide these opportunities.
Most colleges have online programs, thus making it possible for anyone, anywhere to enroll, take classes, and progress toward a degree. Some colleges only provide online educational opportunities.
Online Degrees
Start with the U.S. Department of Education's Distance Learning Resource A great site for distance learning programs, you can search this directory by course name, subject, institution, location.
---
Distance Learning Course Finder A Directory of Online Schools Online Degrees: Get that Degree from Your Education Site Education Connection, Free Matching Services for Online Diplomas, Colleges
Find online degrees programs. Browse by program, degree, or school at Online Degree Program from Accredited Colleges and Universities
A complete site for online degrees and distance education, World Wide Learn calls itself the world's premier online directory of education. They have tons of links, and a lot of info: Online Degrees by level, subject, school, U.S., International, non-degree, alternative classes. Guide to Online Schools and Learning Programs Online Bachelor's Degrees: Complete College Planning Online Masters Degrees, complete college planning All About Education - The United States Department of Education
Search Google
---
Watch Out!
Anyone looking into online degrees has seen those ads for degrees you "earn" by paying a fee, with the promise of receiving a degree within a week or two. You may even get emails telling you how easy it is.
You can go for it if you wish, but employers and real colleges know these are fake degrees.
If you want to earn a degree from well recognized universities and colleges, while working from home, contact: Need an Education? Check out "Of Online College Degrees" The Degree Experts
---
Learn about Accredited Schools
---
How to succeed when you are studying from home in sweats and your bunny slippers with the floppy ears
Distance learning, and working on online degrees has special challenges:
You will probably never see or meet the teacher.
You won't have classmates.
You aren't involved in the social whirl of campus life.
You don't meet people taking the same classes.
You are not bound by any structure other than what you create for yourself.
Gaining weight is easy because of the chocolate chips right there in the cupboard by the computer.
---
Even so: You can succeed!
Stay focused, stay on track, and remind yourself that success is yours.
Follow the tips below, and you'll do better in your learning. These tips are simple and easy to follow
Set goals:
Keep telling yourself that you will manage this course and do well - or words to that effect.
Baby Step your way through the courses.
At the beginning of the course, look through the materials.
Break the lessons/assignments into manageable chunks and plan your time, and plan the amount of work you will finish in that session.
Establish a regular study/learning schedule.
Keep a calendar or journal with your study goals and important dates clearly marked-and look at it every day.You have to open it first!
Determine what time is best for you to study. Create a schedule that allows you to be flexible, but to accomplish your goals.
If possible, have a dedicated study place with all the supplies you might need (computer, paper, pens, calculator, etc.)
Pace yourself. Don't over extend. Remember it takes years to graduate from a live-in college, and those students rarely have the distractions that others have while trying to study. You're in this to learn, not just to get a certificate, so make sure you're learning, not just racing through the materials. Become a Super-Learner" and the grades will follow.
Tell people what you're doing. You might someone else learning the same material. It will help you stay on target, and if you need help, you may find someone to provide the support you need or who knows someone who can help.
Ask someone to proof your work before you submit it. This is especially necessary if you are submitting written work and will be graded on writing skills, grammar, word use, punctuation and the like. Don't overly rely on Spell-checker, you still need to put the document on your screen at 200% and go through it word by word.
Join a study group
Find some groups to join in your area of study. If you're studying a foreign language ask ask around to find someone who might like to do practice English while you practice his or her language.
Use the Web for bulletin boards or chat rooms related to your topic. Discipline yourself, because hours can go by almost without realizing it.
Know your learning style, and use it! There are three main types of learners:

Audio

Visual

Kinesics-by experience or physical involvement. I, in fact, learn by a combination of visual and experience.

---

Studies show that we learn best in short bursts. This means your learning might be less effective if you spend long hours hunched over your books and not absorbing the information.
Talk out loud to yourself when studying.
Analyze your classes, and any exams for the instructor's learning style, exam styles, and what is regarded as important.
Figure out if the instructor uses the textbook, or his/her own material.
Ask Questions:

If you are going back to school after an absence, or college for the first time, you might feel shy. Don't be. You are spending your money to learn, speak up when you need to know something or have a concern.

Reward yourself with each milestone.

---

Useful Education Links

A complete Web site for Online College Degrees

This site offers a vast array of online information on online accredited bachelors and Master's degrees.

Earn extra college credits: take examinations, get credit for life and work experiences, and graduate early College Entrance Exams for those who need them. GRE, GMAT, MCAT, LSAT... Financial Aid Scholarships (free money) Save Big Bucks - Find Free College Textbooks

---

Return to the top of this page Return to Everything about college home page