Musical Theater
Musical theater is a different area of performing arts from a major in music. There are schools that offer majors in this particular field.
You will notice an overlap from our "Music" Page to this page, since many of the schools offering degrees or programs in performing arts also include musical theater programs, or course work.
The best preparation for a career in musical theater is to study voice, acting, and dancing. Many auditions will require that you sing some selections from musical theater productions. Choose contrasting selections, one that is up-beat and happy and one that offers emotional content. An example of the latter might be the song "You Have to be Taught" from South Pacific.
For a drama portion of an audition for musical theater study, you might be asked to recite a monologue, and for the dance section, you might be asked to participate in a dance class or routine.
Always rehearse your songs and routines with your own accompanist, rather than with a sound track from the play or film.
It is in your best interest to study carefully the schools available to you in your field of interest. One of the many benefits of a liberal studies program for your first two years is the additional depth and knowledge you will gain that will enhance your performances and understandings of your roles.
You should also study our Music Major site, which has information on all facets of college and program options for all music majors.
---
Musical Comedy in America
About Musical Comedy: History and Some of the Greats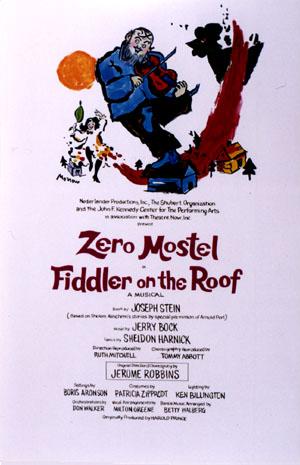 ---
Schools offering majors in musical theater
For a complete reference, state by state for colleges offering Performing Arts courses and majors including Musical Theater, Drama, Acting, Stage:
Colleges A to Z
---
A few of the Many Colleges Offering Musical Theater Educational Opportunities
California Institute of the Arts Cal State Fullerton Cal State Los Angeles Emerson College -Boston San Diego State University Webster University (Missouri) North Carolina School of the Arts University of California Irvine UCLA Julliard Michigan State University NYU
---
List of performing arts, musical theater schools in California

Links to Musical Theater Schools in Massachusetts Musical Theater Schools in New York List of acting, state, musical theater schools in Florida Look Everywhere for Schools for the Performing Arts
---
I believe strongly, and I think it should be obvious, that students wishing to enter the performing arts professions in musical theater, and/or dance, should familiarize themselves with the work of the past in theater and in film...
Your professors, instructors, and other professionals with whom you work will refer to these works repeatedly during the course of your studies, and your career in the theater
Gaining this knowledge should not rest solely on film studies or theater classes you may take in school, but also on getting acquainted with the musical masterpieces of the past one-hundred years in theater. This can be done by attending theater productions in your city or town, and by renting or watching these classics on television.
Do not assume that knowledge of this theater genre begins and ends with "Chicago" and "Rent." Speaking of "Rent", it is a PC (shabby) knock off of a classic opera. Perhaps the most beloved opera in the world. Would you happen to know which one?
---
Classic Musicals, and their artists/composers of Stage and Screen: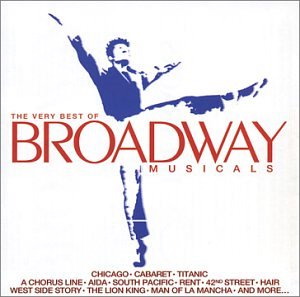 The complete works of Rogers and Hammerstein II, including "Oklahoma", "South Pacific," and "The King and I."
The works of George Gershwin including the magnificent "Porgy and Bess"
Irving Berlin
Cole Porter
Movies and Stage Plays: (While musicals, many of these have serious themes that remain important today.) Many of these productions were both on Broadway and on film.
Jerome Kern's "Show Boat"
The Jazz Singer, 1927
"Singing in the Rain"
"An American in Paris"
"Seven Brides for Seven Brothers"
"West Side Story"
"Les Miserables"
"The Wizard of Oz" (Loaded with symbolism.)
The movies of Fred Astaire - especially with Ginger
"Miss Saigon" (A modern version of "Madame Butterfly" by Puccini.)
"The Producers"
"My Fair Lady" (Adapted from the works of George Bernard Shaw.)
"Kiss Me Kate" (Shakespeare: "Taming of the Shrew")
"Cabaret"
"Cats"
"A Chorus Line"
"42nd Street"
Guys and Dolls"
The play "Peter Pan" by James Barrie was not written for children, but rather for adults. The croc chasing Captain Hook, for instance, represents times ticking away toward the end of one's life.
A great that was not on Broadway: Jeanette McDonald, Spenser Tracy and Clark Gable in "San Francisco.
To the Americans of the Great Depression Era, the musical films of Nelson Eddy and Jeanette McDonald were a boost to the spirits, and immensely popular.
7 Brides for 7 Brothers, from ancient legend told by Romans, to classic movie, modern play Start here to visit the Lights of Broadway (Musicals) Wikipedia's Complete List, with Links to cast, of Broadway Musicals
---
How do I apply to college as a performing artist?
Study our Performing Artists Home Page, and then choose the links for the artists' discipline that interests you.
Applying to College as a Performing Artists Dancers and Choreographers Drama and Theater Majors Music Majors
---
Return to the top of This Page Everything-about-College Home Page